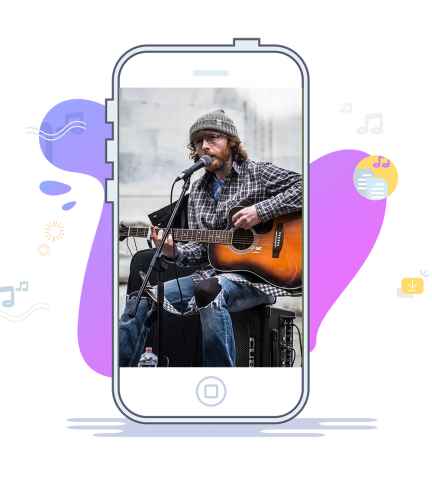 Music Bot is an AI-powered chatbot app that does everything a real music fan could possibly want it to do and not only that, it is smart and extremely intuitive to use. Install it for FREE on your favourite platform. No registration needed.
Music Bot will help you to find information about your favourite songs including lyrics, biography of artists and related news. Discover music artists, download mp3 songs legally and enjoy the songs anywhere offline.
Music Bot helps you build personalised playlists for your favourite streaming platform.
Discover indie music creators from all over the globe
Discover indie bands and artists online
Follow us on social media
Audiosoft LLP 🇬🇧 OC422996 – 27 Old Gloucester Street, London, WC1N 3AX, United Kingdom.